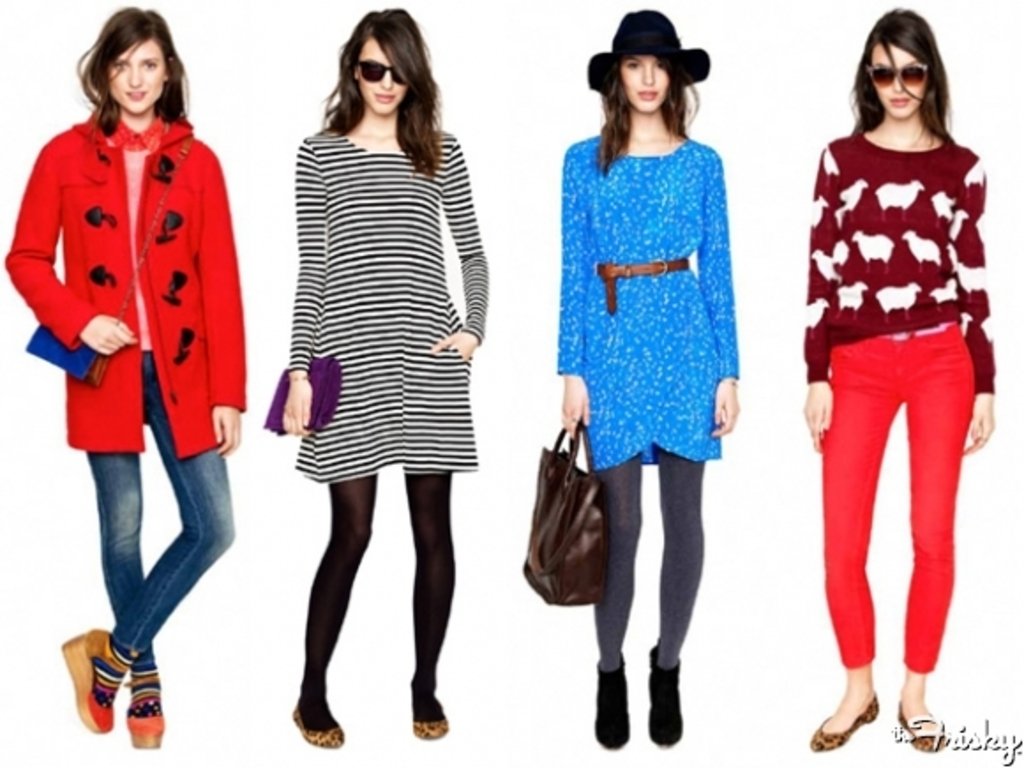 Colorado, say hello to a new store in the Cherry Creek mall, Madewell. The Cherry Creek location is the second store to open in Colorado (the other being Park Meadows Mall), and the 27th location for Madewell. Known as J.Crew's "sister store" the J.Crew company first opened the next chain of stores under the company named Madewell in 2006. Madewll is a modern-day interpretation of an American denim label founded in 1937. They started out as jean-makers and have expanded to include the softest chambray shirts, exquisite leather boots, and lust-worthy dresses. Starting out as a secret from the public in the J.Crew company, the concept of Madewell was set against retail brands such as Gap, Abercrombie & Fitch, American Eagle Outfitters and other specialty retailers embedded in casual. Targeting a younger demographic, they focus on timeless and ageless merchandise. The clothing in the store is designed by the company itself.
The Madewell stores are about half the size of the J.Crew stores and only sell women's clothing. With a wide range of boho-preppy pieces to pair with denim, the store brings an effortlessly cool style to J.Crews normal preppy look. Walking into a Madewell store, they give you a friendly general-store vibe with antique décor keeping in the authenticity and timelessness of the clothing. With t-shirts on one side and jeans on the other, customers are able to put outfits together through the display of the store. Offering high quality products at average prices, the styles of the clothing are comfortable and retro. The bulk of the business is jeans, chinos, T-shirts, woven shirts, sweaters and fleece sweatshirts, and about 80 percent of the assortment is less than $100. The store is now open and will be celebrating along with 303 Magazine November 9th from 7:00pm until 9:00pm. RSVP Here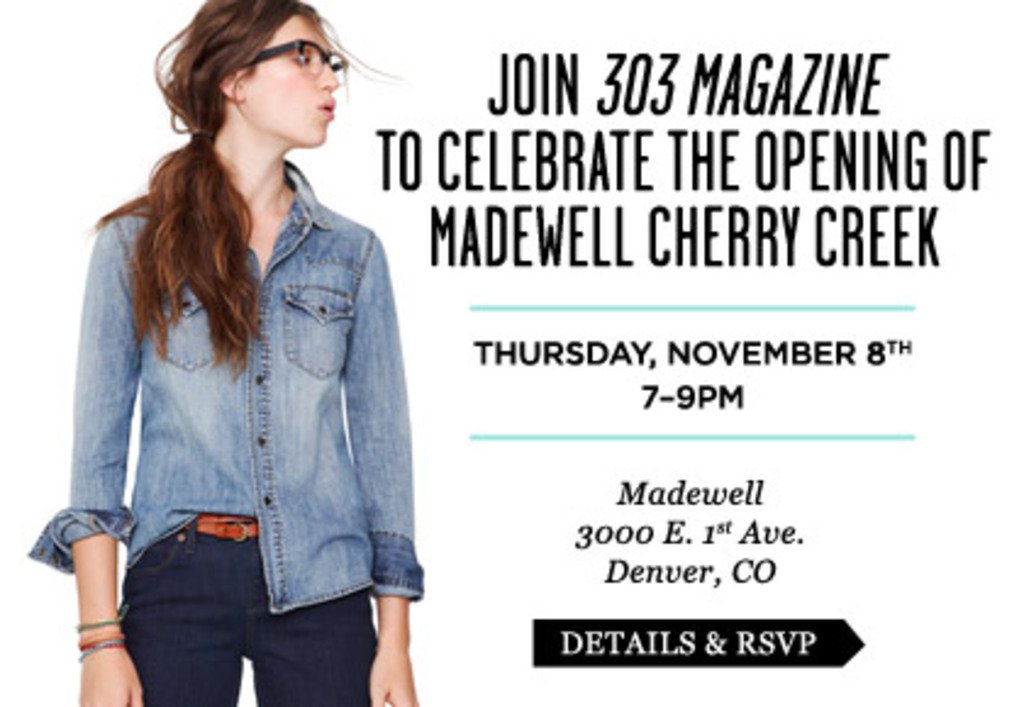 Kaitlin moved to Colorado in 2008 to attend Colorado State University to get her undergraduate in Fashion Merchandising. She has worked with local boutiques and local designers. And is now blogging about her knowledge of fashion to share with you!