Going out to dinner and a show is one of America's classic dates. At Candlelight Dinner Playhouse, this tradition rolls delicious food, high-caliber performances, and charming hospitality into one perfect outing. Forget multiple reservations and rushing through dinner to make curtain time. At Candlelight, the experience is all-inclusive.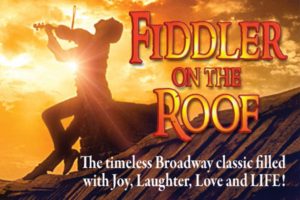 Currently celebrating its fifth anniversary, the Playhouse closes the summer season with Tony award-winning musical Fiddler on the Roof. Based on the story Tevye and his Daughers by Sholem Aleichem, Fiddler centers on Tevye, a Jewish milkman raising his five daughters in Tsarist Russia in 1905. Tevye and his wife Golde struggle to maintain the family's Jewish religious traditions in a widely changing world. With five daughters all on the cusp of marriage age, the feat proves difficult as the girls become interested in men outside of the village matchmaker's selections.
This heartwarming story blends humor, honesty, and family tradition into one moving performance. The noteworthy music by Jerry Bock and lyrics by Sheldon Harnick carries the tale. You'll find yourself clapping along to the classic songs including the favorites, "If I Were a Rich Man", "Tradition", and "Matchmaker, Matchmaker".
Real-life couple Patrick Sawyer and Melissa Swift-Sawyer shares the stage playing Tevye and his wife, Golde in Candlelight's version. Both are regional favorites, having performed in various Colorado venues for years. The rest of the cast brims with talent and beautiful voices, including many seasoned actors who have performed on Candlelight's stage before. The actors at the Candlelight do not hide behind the curtain during breaks, but mingle with the audience during the intermission, dropping off desserts and beverages. After the final bow, meet the cast
and snap a few photos in the lobby on your way out.
The Candlelight experience is unmatched in Colorado. The staff aims to please, greeting you warmly as they direct you toward your table. The combined meal and show ticket price includes a dinner of fresh baked bread, salad, and an entrée. The menu offers a wide range of options including vegetarian meals to accommodate everyone. Appetizers, beverages, special entrees, and tempting desserts are also available for an additional charge.
The knowledgeable wait staff is quick to suggest various wine and beer pairings from the extensive drink menu. Distinct cocktails based on the show are also offered from the bar. And for the sweet tooths, be sure to order dessert for intermission. The favorite "Baklava" bread pudding is composed of the famous Johnson's Corner cinnamon rolls soaked in delicious honey custard. Served with vanilla ice cream on the side, it is quite a delectable treat to look forward to during the break.
A delicious dinner served hot with a side of an award-winning performance will make your night at the Candlelight Playhouse a night to remember. Fiddler on the Roof runs now through October 28th with Thursday, Friday, and Saturday night shows and Sunday matinees.  Dinner seating starts at 6p.m. and the show begins at 7:30p.m., while matinée performances seat at 12:30p.m.
Candlelight Dinner Playhouse is located at 4747 Marketplace Drive, Johnstown, CO 80534. Take I‐25 and Exit 254 just south of Historic Johnson's Corner. For more information or to buy tickets online, visit www.coloradocandlelight.com.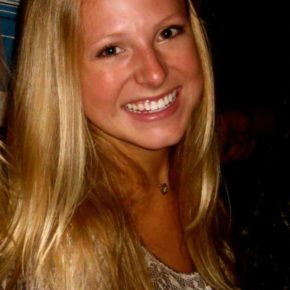 Avery Johnson is a 303 Magazine intern for the Arts & Culture section. She is a Colorado native currently majoring in English and Communication Studies at the University of San Diego. When she isn't writing, she's all about gettin' active outside or baking up a storm. She rarely leaves the house without a good book. Click here to follow her blog.