Finding comfort. It's something we strive for, something we aim to accomplish with our day to day wanderings, locating a place where we can turn off the panic-stricken mind and just flow with our lives, able to go auto-pilot.
Remember the scene in Dead Poets Society where Robin Williams' Mr. Keating has a student read from his textbook what makes a great poem, graphed very mathematically by J. Evans Pritchard–afterwards, Keating exclaims how he feels about Mr. Pritchard's analysis…"excrement," and has them rip it out of their texts. So might Keating, if he were a yoga teacher, describe the first lines of this post.
If you're anything like me, as a young person you probably thought that life had a destination, a vaunted platform that at some age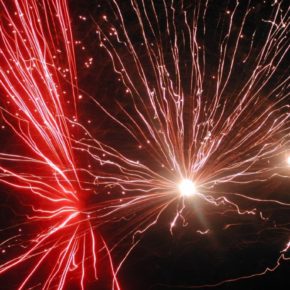 (hopefully in the early twenties) you would step onto and lights would flash and fireworks would explode and a big marquee would rise behind you announcing your arrival. You'd made it, success. And after, you could coast on this glorious crest of a wave in comfort, living with the brilliant light of self-actualization beaming from your eyes ever after.
But it never happens that way.
Why do I bring this up? Because Sarah Russell, owner and teacher at Breathe studio, gave me two quotes to put up around my apartment:
Don't get too comfortable with who you are at any given time. You may miss the opportunity to become who you want to be. — Jon Bon Jovi
Forget safety. Live where you fear to live. Destroy your reputation. Be notorious. — Rumi
Two people saying essentially the same thing, centuries apart. One a Sufi mystic, the other a big-hair band singer (not saying that as negative in any way)–I've loved Mr. Bon Jovi's songs over the years.
Obviously this sentiment can be applied to all areas of life, but in this context, especially in the yoga studio. One of the first things that Sarah had me do when we started working together was move through Chaturanga, where she brought my attention to how I flip my feet over one after the other before coming into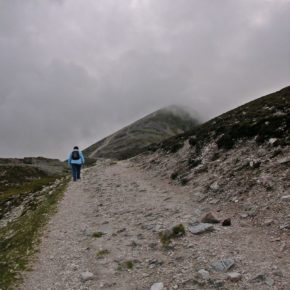 Upward Facing Dog, which over time, I discovered, will tweak the muscles in my back as I tend to favor my left foot always. It was something I'd become comfortable with, floating back into high plank then swooping through Chaturanga and Upward Facing Dog through to Downward Facing Dog. I was on auto-pilot and over time this would lead to problems.
How many other things, how many habits have we formed over our lifetimes that are the same way, things that we do every day that don't seem to cause much harm, having a cookie after lunch, texting while driving, that could lead to something disastrous if we consistently do them? As I move forward with Russell at Breathe where we have (so far) the space all to ourselves, I look forward to what comes when facing myself, my ingrained habits, and breaking free from the idea that I'm not able to do something.
It may be difficult, probably a given, but what path doesn't have its rocks? The path through life will have its marquee moments, the flashes of brilliance that drizzle sparks across the sky in thick ropey trails, and it will have its troughs, the depths of doubt and grayness of the mundane, but moving toward a life where auto-pilot is the norm…suddenly feels less like being a pilot at all, and the thought of being in that mindset feels like a mental straitjacket.