Let me just say this: I love movies. I love my Red Box (with free rental codes), my Netflix account (well, my dad's), and I love my (limited) collection of DVDs at home. But most of all, I love going to the movie theater. I hardly ever feel guilty forking over a handful of hard-earned cash for even the most ridiculously over-priced movie tickets, and sometimes even accompany them with a $5 bucket-o-Diet Coke. It's a lifestyle. There is always something to talk about at the end of the night when everyone shuffles bleary-eyed from the dark recesses of the theater, whether or not the film itself was highly regarded. 
During the summer, I often spend at least one night a week out at the movies with friends or my favorite movie-going companion, my mom. We'd laugh and we'd cry, escaping the leftover heat of the day or a late-night thunderstorm for a couple of hours over bags of buttery popcorn.
When I'm not occupying my evenings at the movie theater, you can find me curled up in my favorite armchair devouring book after book. Last summer, I was scouring the house for a new book for consumption when my mom recommended The Help. I'll start off by saying that my mother and I, though we heartily agree on our love of movies, we do not always share the same taste in novels. She tried to explain something about a black maid and the south and this girl who writes… and I was lost. I dismissed the suggestion until I saw a preview for an upcoming movie.
It was The Help, starring Emma Stone, a spunky red-head actress who made appearances in several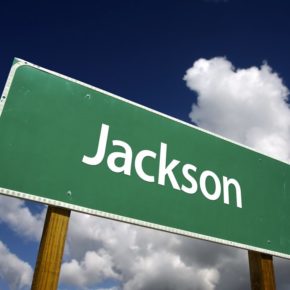 films released earlier in the year. The preview, of course, enticed me with boisterous characters, twisted Southern logic, and a girl who dreams of being a writer. I fell in love with the 30 second snippet of Emma Stone's aspiring writer character and decided I just had take my mother's good advice and read this book before the film's August 2011 release.
The Help by Kathryn Stockett follows a young Ole Miss grad, Eugenia "Skeeter" Phelan, as she returns home to Jackson, Mississippi to pursue her dream of becoming a journalist. She begins writing a book from the point of view of "the help" by interviewing two black maids during the Civil Rights era. She exposes the racism so prevalent in her southern community, often occurring in the very kitchens of her old best friends. Skeeter's multidimensional journey of growing up and self-discovery takes her into the darkest places of Jackson, yet illuminates some of the most vivacious and loving people around: the help.
The film adaptation stays true to the novel, yet only glazes over certain parts of Skeeter's personal life, including her relationship with Stuart, a young man from a prominent Southern family. Stuart does make appearances in the film, but the two's relationship lacks the development and detail the book provides. Other than that omission, each character is brilliantly captured, bringing their quirks and relationships to life right before my eyes.
This book-to-movie combo has become such a favorite of mine, I have read the novel three times since last summer and seen the film at least a handful of times. Each time I encounter the characters, I am sucked deeper into the world of Jackson. Heartwarming and even comical, The Help is a feel-good summer flick you shouldn't miss. Pick it up at any local Red Box or add it to your Netflix queue for those post-pool day evenings you find yourself a bit drained from the hot Colorado sun.
Better yet, take the paperback version on your next vacation before settling in to watch the film. I still highly encourage reading the book first so that you can create your own vision of the characters. Kathryn Stockett weaves a gorgeous tale, charming and easy-to-read for the whole family. As always, the book is better than the movie.
Enjoy the books-to-movie concept so prevalent in our box offices
these days? Be sure to mark the 28th annual Rocky Mountain Book and Paper Fair on your calendars on August  3-4. This year, the fair will feature "books made into movies, books about movies, vintage scripts, collectible movie posters, and fun crossovers between the printed word and the silver screen!"
To learn more, visit http://www.rmaba.org/ and continue to check back to 303 Magazine for updates and coverage as the event nears.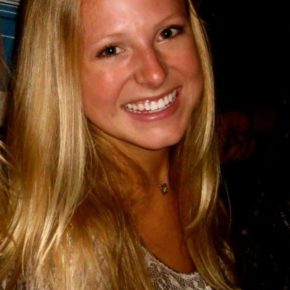 Avery Johnson is a 303 Magazine intern for the Arts & Culture section. She is a Colorado native currently majoring in English and Communication Studies at the University of San Diego. She rarely leaves the house without a good book.