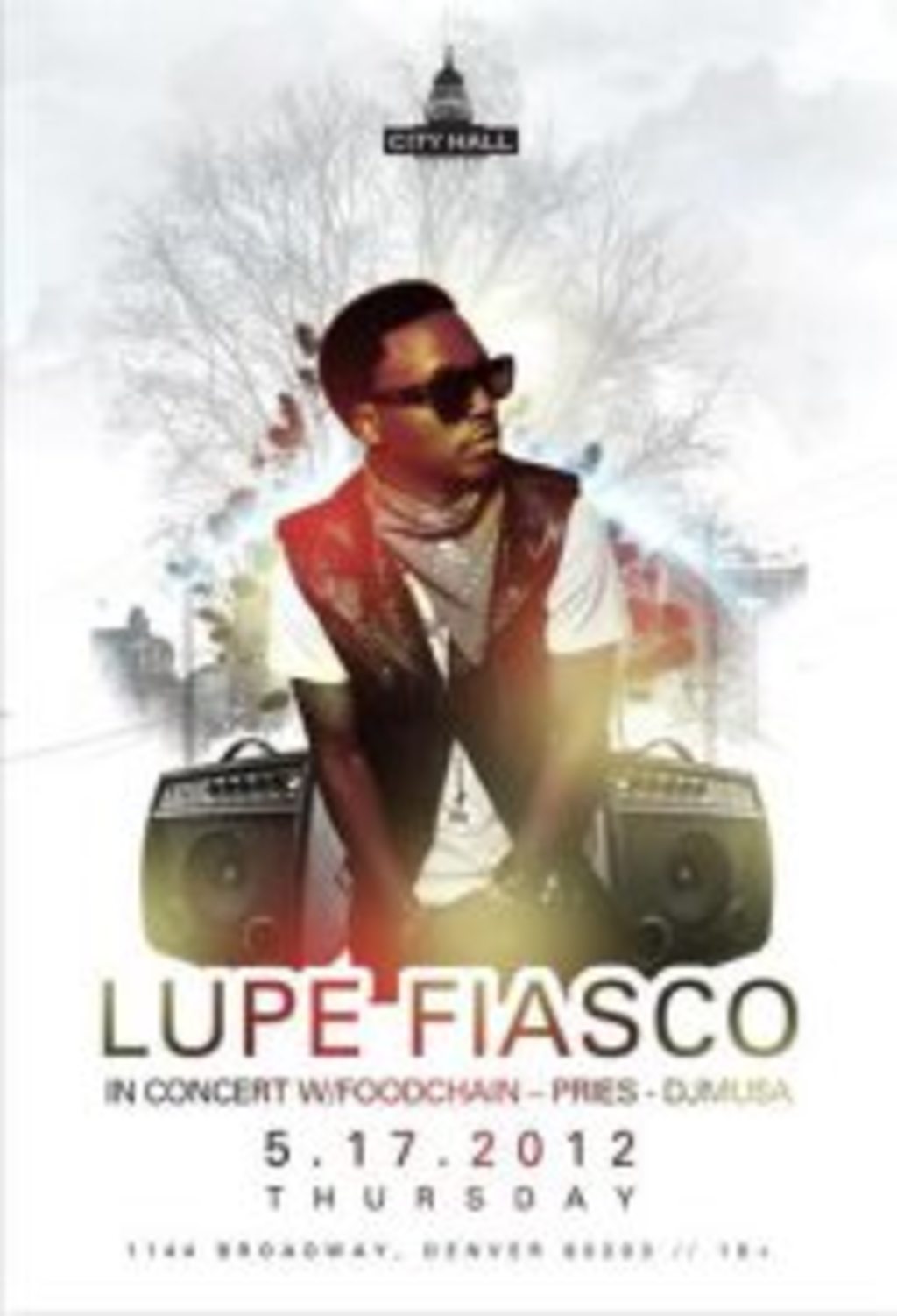 Fresh off the success of 2011's Lasers and "Vava Voom," his recent collaboration with Bassnectar, Lupe Fiasco will make his first appearance in the 303 tonight since last fall.
If you weren't lucky enough to catch the rapper's show at The Fillmore last October, then you don't want to miss his performance tonight at City Hall Amphitheatre. Aside from being able to see Lupe in an intimate and innovative space, Lupe's opening support is a quality lineup of some of Denver's best rap and hip-hop artists.
The opening lineup, curated by The Collective 360, features The Foodchain, Pries, Spoke in Wordz with Myke Charles, London Dungeon and DJ Mu$a. With so much talent on the bill and City Hall's multi-level outdoor structure, the event seems like a mini music festival.
Fans won't want to miss one of Denver's fastest up-and-coming voices,  MC/singer/songwriter Pries (pr-ee-ce), slated to perform right before Lupe takes the stage around midnight.
After shadowing DJ Frank E (Justin Bieber, Flo Rida), the 22-year-old became a YouTube sensation and has helped spotlight Denver rap and hip-hop with his catchy hooks and smart lyrics about "the things men are too prideful to admit," such as "being lonely" or being "scared of the future that awaits."
For Lupe fans, tonight will likely be the last time they can see him perform in Denver before the release of his recently completed, forthcoming album, Food & Liquor 2. Tickets are $45 and can be purchased online or at the box office. Show starts at 8 p.m.