303 Style Profile is an ongoing series highlighting unique locals and their incredible style and stories. Go here to see past profiles.
Being a woman in a male-dominated world is fraught with complications. Acceptance comes at a price, milestone achievements are the result of marathon-sized workloads and every morning starts with a cup of uncertainty. So, what is it like to be a woman in a world dominated by men who dress as women? Divinity Ray, known as Aqua Marina, is a new Denver bio queen, or faux queen — a cisgender woman who owns her feminity in the over-the-top style of a drag queen. Having stepped out as Aqua Marina for the first time only a year ago, Ray wasn't sure what to expect but her background in dance, career as a hair stylist and flair for the dramatic led her to the stage for a reason. Now, she seems to have discovered the key to true style — thinking less about people's opinions and doing more to feed her soul.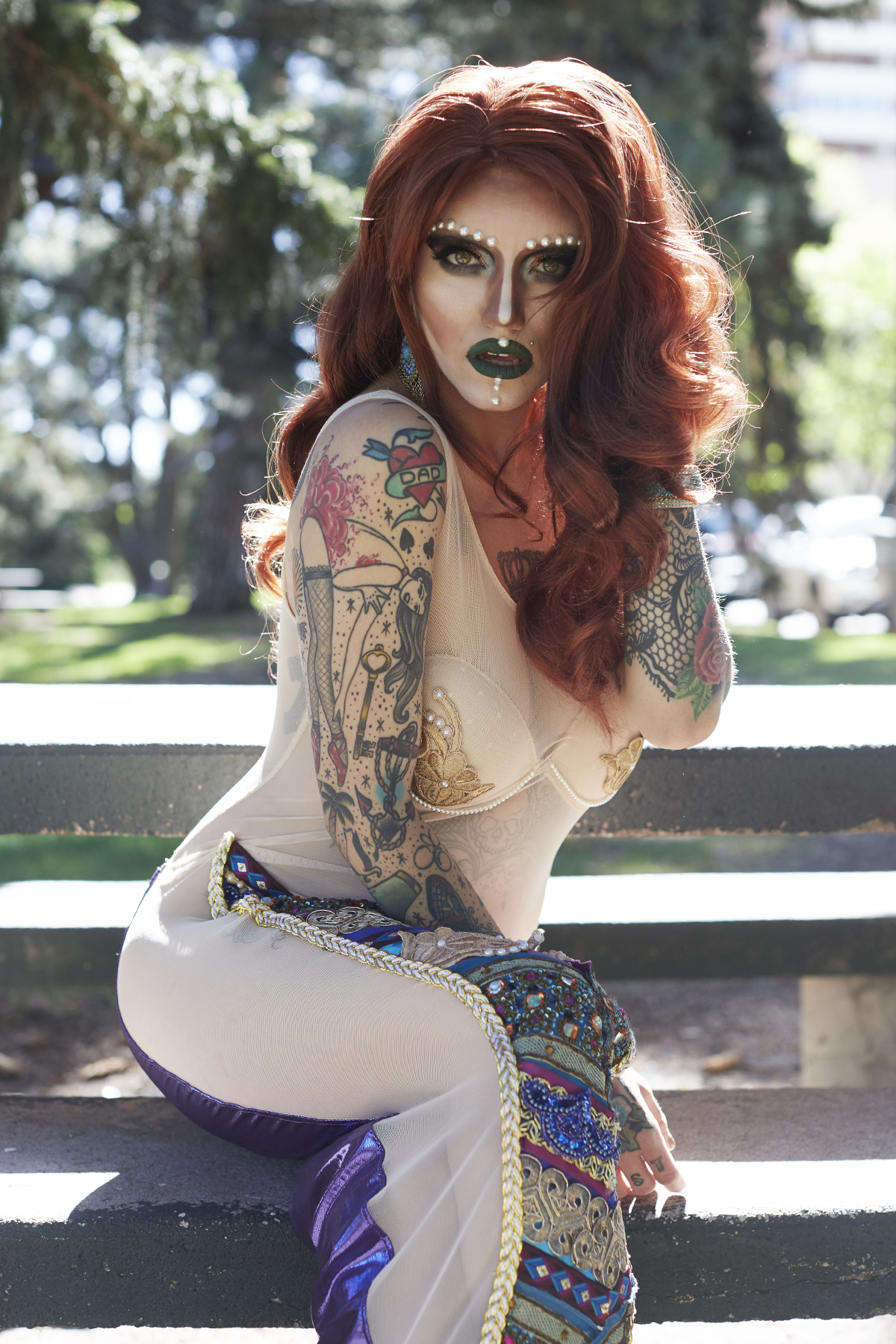 303 Magazine: What has your experience in the drag world been? Can you give us a window into what it's like?
Divinity Ray: The drag world is a lot like the dance world. You have a "family" of people who GET you, but you're also getting judged 24/7. Other queens and spectators decipher your makeup, your aesthetic, your personality while you're in drag, your overall look, your outfits, etc. This isn't one of those "hobbies" that's just a hobby. For a lot of queens, it's a full-time job, and you have to take it seriously if you want to gain respect from the community. I've become very picky because I'm developing a stronger following and I don't want to half-ass anything. I want to inspire other women to follow their dreams and do it with everything they have.
303: How is it for you being a woman in the male-dominated world of drag?
DR: It's difficult … Honestly, it feels like the stakes are higher for me because I have to prove myself a lot more than traditional queens. It's ironic that a world celebratory of being a woman is still male-dominated … I have been cut from competitions and lost work in the past because I'm a bio queen. Even RuPaul struggles with women being in this scene. Older queens and some people in the LGBT community believe that traditions are to be kept and women drag queens are a joke, but what they don't understand is that this community IS for everyone. Drag is what you make of it and EVERYONE becomes a queen for a different reason. Because of my extensive background in ballet, this is the first time in my life I've been able to embrace my womanly qualities. Female or not, I'm a person celebrating the art of being a woman. Who cares if my curves happen to be attached?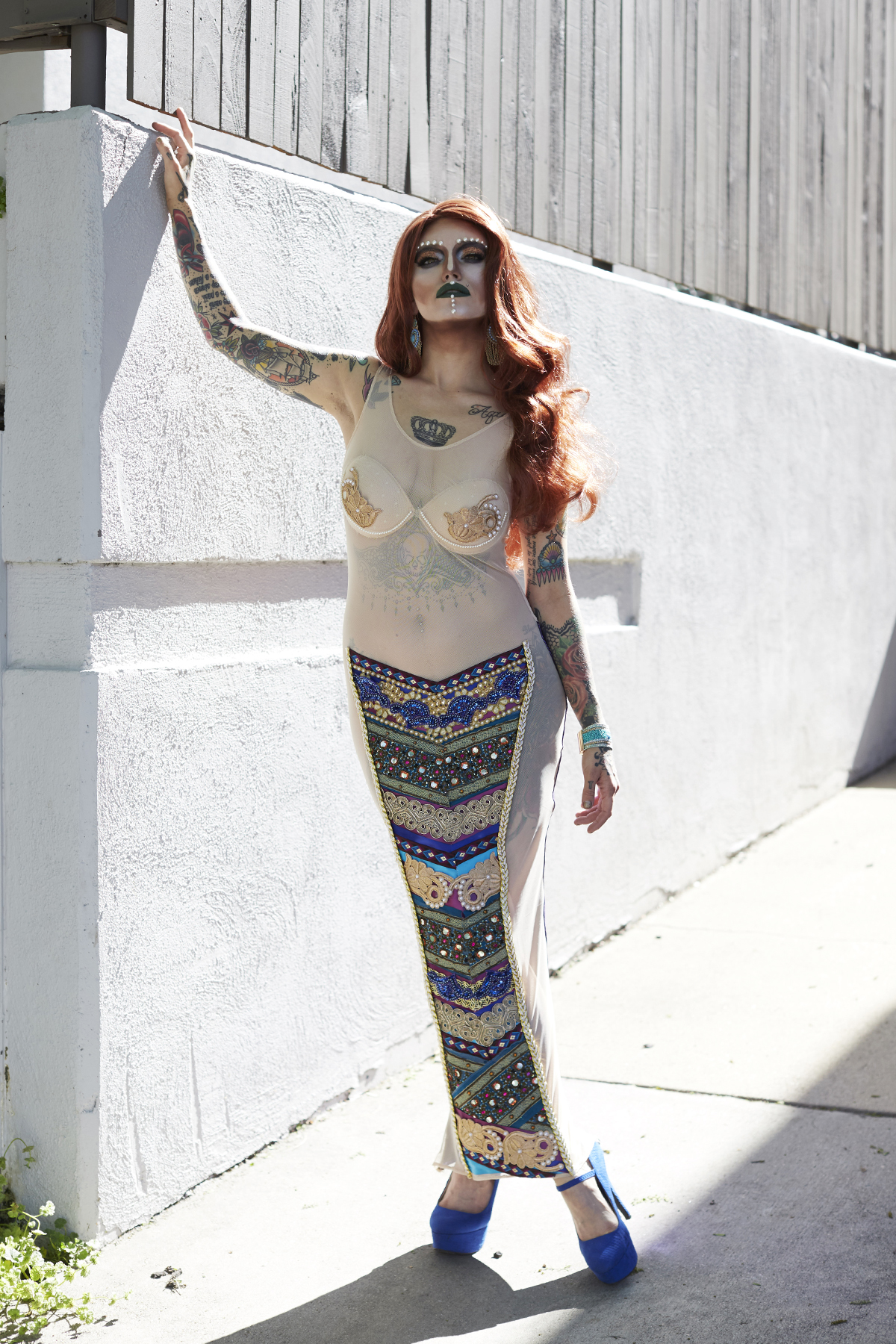 303: Describe the process you went through to create Aqua Marina. What inspired you to do it?
DR: I'm still going through the process. You evolve as a drag queen equally as much as you evolve as a person. It's not just the makeup, you completely change your entire aesthetic and personality, because for a few hours, you are someone else. It wasn't hard for me to become a drag queen, but it has been hard to separate Aqua from Divinity. I think that's the hardest part about being a queen — it's not a "hobby," it's a lifestyle, and realizing you are now living two different lives is tricky.
303: How is Aqua like you? How is she different?
DR: She's fearless and doesn't care what anyone thinks. I care too much sometimes. She's kind of a bitch while I can be too nice. I feel like a pushover compared to her because she LITERALLY doesn't care about anything but her. Like, I won't take crap from anyone, but I also overthink a lot of situations. I'm an empath. She thinks of herself and her happiness and that's it. She commands a room purposefully. She's a thousand times more free. I aspire to be more like Aqua. She was born free. I think I was born wild, but have fought for my freedom. Things in common? I think we're both extremely sensual. The sensuality and alluring element that comes with being a woman is extremely important to me, and I think every type of woman — conservative or not — should feel comfortable enough to explore that.
303: Describe Aqua's style. 
DR: Aqua has three personal designers that create her look for every show — Steven Mauser, Heather Krogemann and Jami Oliver. I'm very supportive of other artists and honestly, it takes a village to make Aqua stage-worthy. She's high maintenance. Half of my closet is Divinity and the other half is Aqua, and it's HILARIOUS when you stand back and compare the sides … it's very Jonah Hill versus Paris Hilton. Extra AF.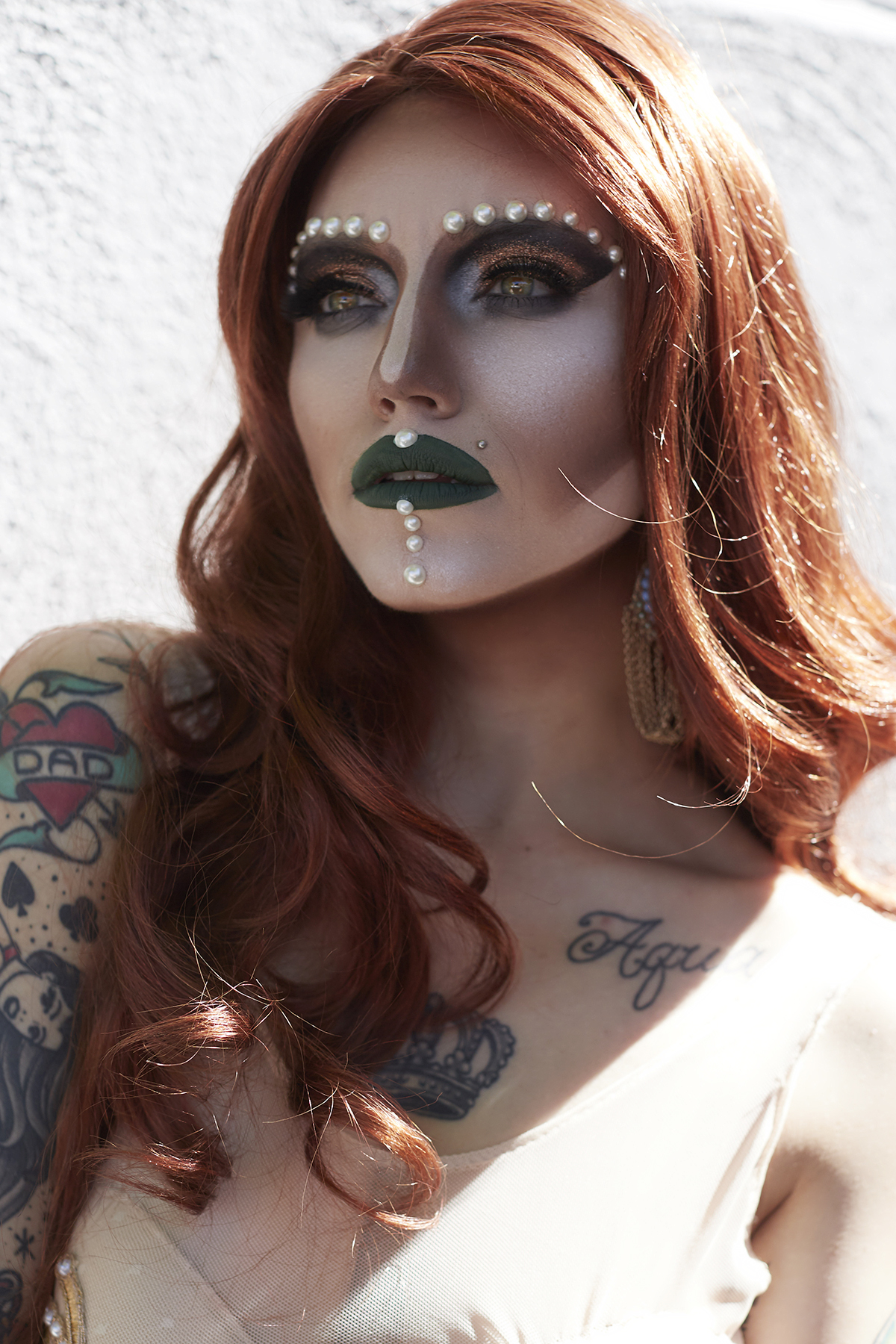 303: What are the makeup standards and expectations in the drag community?
DR: Drag makeup is REALLY hard, even for me and I'm a makeup artist for a living! It takes hours/months/years of practice. You never fully master your face, especially since, like everyday makeup, your style might change over the years. There is traditional drag makeup, but you can also branch off and do something creepy, funny, bizarre and unique on top of that. It's really fun but takes a lot of patience. Expectations in the drag world are HIGH when it comes to makeup. It's a huge part of being a queen.
303: Are you the only bio queen in Denver?
DR: No, I'm not, there's actually a handful of us! And the bio queens in Denver are FIERCE. Some other queens to check out who are all inspirations of mine are HER?, Heavenly Powers, Bambi Ballgag and Magdalena Skye.
303: What advice would you give to people who are struggling to live their truth?
DR: If you are struggling, know that you are not alone. Living your truth is incredibly hard. But it is SO worth it. Nothing truly beautiful happens without adversity, not even diamonds. I constantly remind myself to ask, "Does this feed my soul? Is this HELPFUL to be a BETTER version of me? Do I really want it?" If you can answer those questions with a yes, go do it. That is living your truth.
303: What can we expect from you for the rest of 2018?
DR: I think 2018 is my year to not be completely encapsulated by work. I still feel like that girl who bartended seven days a week to survive … I miss her sometimes. If you believe you're a star, you are. You CAN have it all. Don't let anyone tell you otherwise.
All Photography by Rebecca Grant.