Colorado Springs native, David Yi, may have made a name for himself via
Instagram
with his flamboyant posts, frolicking in the city, not only looking stylish but unforgivingly and genuinely happy, but his journalistic skills were the key to his success. Yi wrote many game-changing articles, including one for
Mashable
about transgender teens that earned him a GLAAD nomination. Soon after his journalistic triumph, Yi stepped up his game by creating an entire website focused on men's skin and beauty. The site is known as
Very Good Light (VGL
). In times when men feel they need to constantly define their masculinity, Yi and his team at
VGL
 are proving masculinity is evolving and having a healthy relationship with your skin is important for everyone.
303 Magazine: In the big world outside of Denver, who is David Yi?
David Yi: I'm an editor, journalist, writer, beauty enthusiast and now a newly-minted entrepreneur. But mostly, a dreamer who wants to change perceptions about beauty and masculinity, while creating more inclusivity in this world.
303: What has been one of the biggest challenges in your career as a beauty editor that has made you even more inspired to keep moving forward?
DY: I've been a fashion reporter and editor for eight years, having been employed by places like Mashable, Condé Nast, the New York Daily News, among other places. Getting into beauty came much later, but it was something that came naturally to me. After all, I grew up watching both of my parents take care of their complexions. Morning and night, they'd lather beauty products onto their faces as if it was a powerful ritual. Though beauty comes naturally to me and my background, I've noticed that there's so much misunderstanding when it comes to men and their education about beauty products. There's a certain level of fear. A lot of men fear that it makes them less than a man, less powerful, less in control when in reality, it's the opposite. Beauty — both inner and outer — empowers, inspires and uplifts. The challenge then is to communicate this message in a way that doesn't alienate a lot of men, rather, it brings them together. The other challenge we have is continuing to relay the message that beauty is for all. At first, there was a little pushback as people didn't quite understand what our mission of redefining masculinity was. Our message is simple: No matter who you are, what your background is, what your gender or sexual identity, you're included and you matter. That's what keeps me moving forward — thinking about those young guys who've always felt they didn't belong, that perhaps they were freaks or weirdos because no one understood them. I want them to know that they have a home in VGL.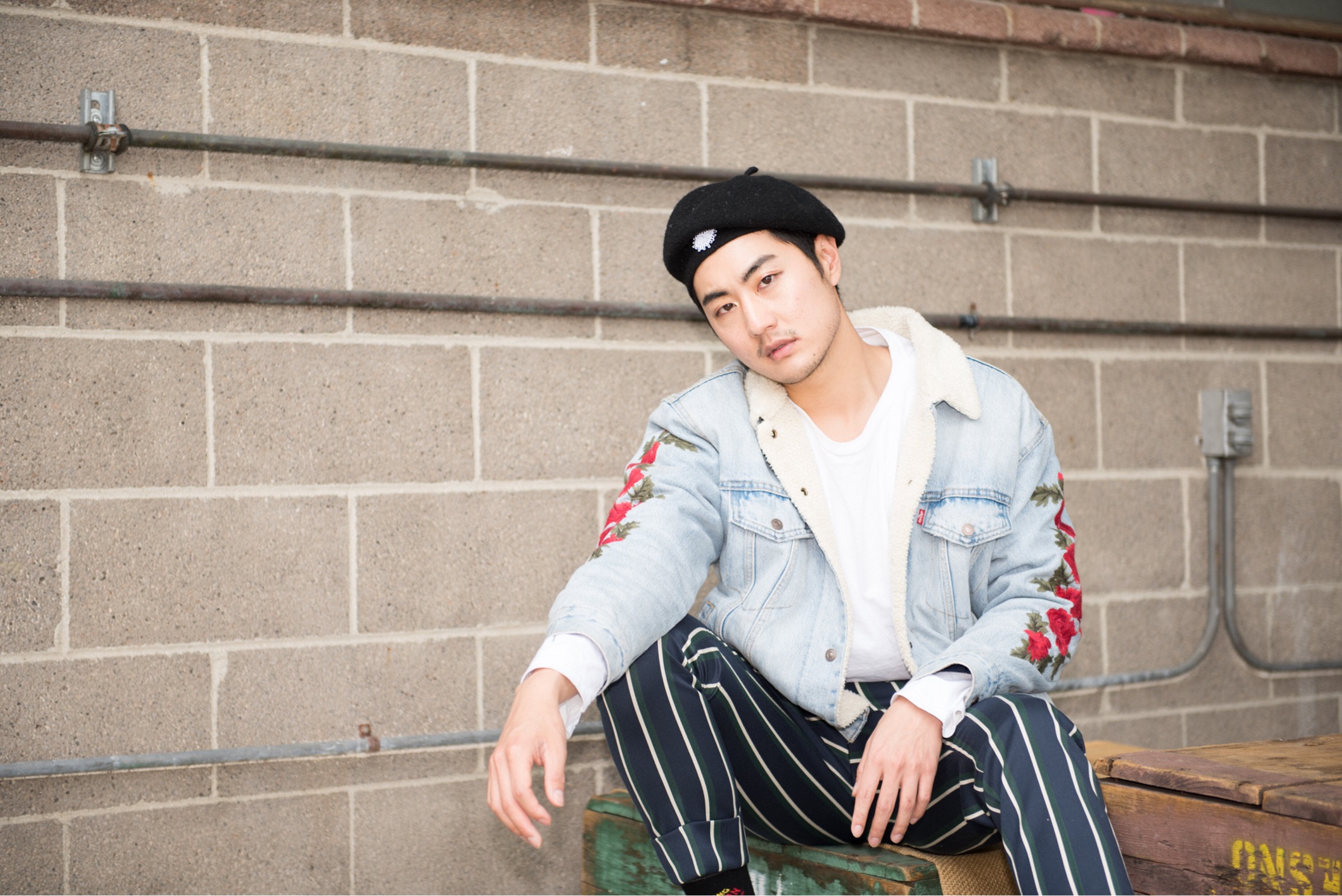 303: VGL is one of those aesthetically pleasing, curated Instagram profiles and websites that has turned a focus onto men's beauty tips. What was your main goal when creating VGL?
DY: The main goal in creating VGL was to create a space where men can be included in beauty conversations. The site came out of a great need for something like it. I remember before starting the site, I'd go to women's sites for more information on beauty products. As much as I love Allure and Refinery29, these are sites for women written by mostly women. Their reviews, to how-tos, aren't catered toward a male audience. And sites like GQ and Esquire were way too heteronormative, though these sites are now becoming more progressive as well. And so, I took it into my own hands to write about beauty from a male perspective. What does an eyeliner look like on a guy? Can a lip tint work for everyone? What is Korean beauty? These are all questions that can now be answered on VGL.
303: Interestingly enough, VGL brings masculinity and femininity together. It has allowed a spot on social media for masculinity to be soft. How does that make you feel knowing that impact?
DY: I'm so proud of what we've been able to achieve in the past year. As we know, the definition of masculinity is no longer rigid or boxed in. It's expanded, it's broad and it's no longer toxic. Men can be soft. They can and do cry. They can be whoever they want. It makes me feel so proud to know that we can empower other men to find their authentic selves and express it in a truthful way.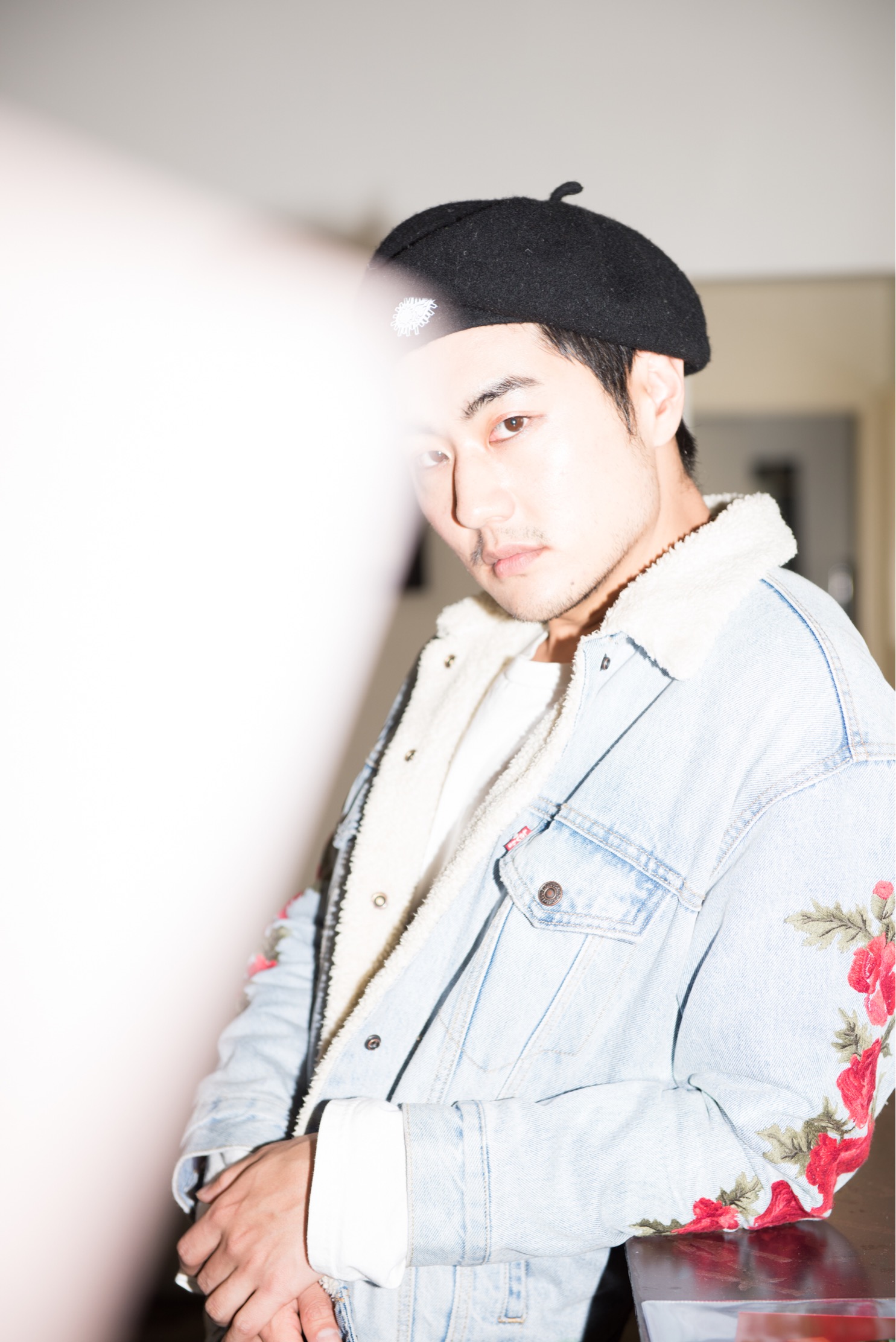 303: On your first video ever, you mentioned toxic masculinity and how it has overpowered society throughout generations. In today's fight of what gender is, how do you feel about where masculinity is going?
DY: I feel so empowered knowing that our future is in the hands of Generation Z, one of the most progressive generations ever. These kids are so woke, they fight for social justice and they take no mercy on hate. They're doing so with redefining masculinity as well. We have a vast array of guys now in high schools across the country who wear makeup to school, dress up in non-traditional male clothing, wear their hearts on their sleeves and no longer find repercussions that perhaps other men from generations beforehand would. That's progress. When we start seeing people's expression as an afterthought is when we know the world has changed. And I think it's continuing in the right direction.
303: As a person of color, how do you feel about the beauty industry's growth within the factors of inclusivity?
DY: I love inclusivity and I'm all about beauty in all shades. This is so important not only because it's socially responsible, but consumers have proven that this is also a great business decision. I'm just surprised that brands didn't get on this sooner.
303: You recently went to fashion week for Tom Ford's much-anticipated show. What is it about fashion, beauty products and the idea of masculinity that you hope evolves in our current times?
DY: I hope fashion and beauty are no longer marketed to specific genders. With fashion, it's a bit trickier because of sizing — men vs. women — but when it comes to beauty, there's no reason a mascara should be female-specific. I hope that we can find organic ways to include guys and non-binary individuals into the beauty conversation. It just takes time, and I'm hopeful we'll get there soon.
303: For anyone who is trying grow their platform, whether it may be fashion or beauty, what is the best advice you have for them?
DY: Be active. Have a mission. Create a specific brand. Then, I'd say to dream a bigger dream than you already have. Find the bigger goal and see the bigger picture. Then answer these: "How does your platform push culture forward?" "How are you empowering others?" "How can your platform change lives?"