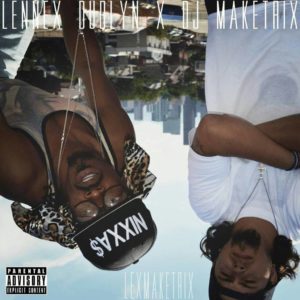 Rap Power Hour has been on the move lately. Artists have been churning out songs left and right in anticipation of summer's end. It's been a hot past few months and there have been more than a few new artists who have caught our eye. You can get caught up on all the music from the summer here. In the meantime, check out this week's submissions as we have a slew of almost entirely new faces and enough video swagger to keep you dialed in for a week. Press play.
"Bass Fishing" is the track produced by AGE and comes from the group Covalent Bond. Never mind the chemistry reference, this beat is too hot for low volume. The two walk you through their intricate rhymes with pretty smooth verses. Listen below.
Six O'Clock is releasing a project called "Time Machine" in late September and we got a sneak peak. The track "Dream Fight Stay Alive" finds Six, as he says, "on his '92 shit," and he couldn't be more comfortable. He riffs about folding new money, overdosing on the styles that he wrote and uses this joint as a battle cry for those who want to make it in the game. Listen below.
Mike D has been diligent with his releases and so far "Unique" is the song with the most fire to catch. While there are too many flows employed on this one (he's part Tupac, Tech N9NE and Bone Thugz), I get what he's trying to do. After all, with the way the world has been lately, who doesn't want their shackles removed? Listen below.
Yung Suave has an interesting take on his tracks. His voice isn't particularly stand-out, yet with "I.D.G.A.F." he manages to challenge the haters, disregard everyone who poses a threat or obstacle with a pretty unbelievable swag. Listen below.
Lennex Dublyn is the resident fashion head from Planes! He has collaborated with DJ MakeTrix for the "LexMakeTrix" project and the result is this super-hot video featuring JT Running Man. JT, for his part talks about being "high as fuck, but what's different?" with the experience of a pro, Lex closes out the verse with a hot verse of his own and MakeTrix makes an a capella singing appearance. Watch below.
If you're into that dark style rap, this track from PTR is right up your alley. He takes you on a journey "from alien brain to zombie brain" and all of it with an arsonists touch. The track "Dark Night Arise" contains more music than rhymes but both have a hypnotizing element that you'll hope won't make you stagger through the night.
THC (The Heavy Chemist) is teaching an old dog new tricks with the remix to "Smile." You'll remember this incredible beat and track from Tupac and Scarface but THC has turned the song into virtually a love song. Hey, thugs and gangsters need love to. Listen below.
C-Mays has the best voice in the roundup (in my humble opinion). The track "Fast Life"sounds a bit like Bun-B (this is a good thing) as he talks money, cars, more money and living by the code. Take a listen below.
For the record, we like D-Stylz. A lot. His voice has a gritty texture that works for pretty much any rap style he utilizes and the kid can rock a show. "Hit the Lights" is a remix of a Hitboy track that features Stylz talking about being a college dropout with goals he aims to meet by any means necessary. Work, write, sleep, repeat he says. Indeed. Listen below.