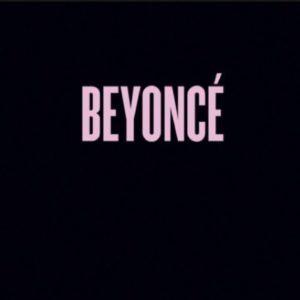 Unless you've been living under a rock since Friday, December 13th, you've noticed that Beyonce has dominated the news cycle with her self-titled surprise visual album. Visual in that each song is a music video, and surprise because no one knew it was happening. Sure, there were sightings of Beyonce flouncing around different locations for what appeared to be music videos but no album in sight. At one point, Diplo even complained that the songstress had started her process over. Fans lamented that we'd close out the year without new music while foes took the "she's fallen off" route. As if on cue, Beyonce slickly aligned with iTunes for the exclusive full album release.
The videos are lush and explicit and find the star looking better than ever. Standout hit "Drunk In Love" is downright slinky in its lyrics and "Partition" even more so. 'Yonce, as she refers to herself on this record, is more than a mature version of Sasha Fierce. What we see is Beyonce at her core. The underlying trophy theme is a prevalent one that matches B's fervor to be a champion. She also details the sacrifices she has had to make throughout her life to rise to the top.
The issue tends to be with many of Beyonce's songs that the lyrics are quite sophomoric and trite. On this album the songwriting is as much a part of the glitz and glamour as the rich videos. Frank Ocean is absolutely magnificent on "Superheroes." He does not appear in the video (though fellow Destiny's Child members Michelle and Kelly along with Pharrell have cameos), Ocean's harmonies with Beyonce give the track a soaring melody.  Drake assists on "Mine," and rightly so, considering the track is absolutely built for that certain "good girl" drums bounce he likes so much.
Perhaps the most talked about song amongst feminists and Ted Talk enthusiasts is "Flawless" featuring Chimimanda Ngozi Adiche. Here Beyonce asserts her femininity and assertive womanhood in a way "Run the World" from 4 wasn't built to do. She hilariously encourages all women to be "flawless," and when questioned to respond, "I woke up like this."
The internet is buzzing with the Ryan Tedder and The Dream penned "XO," as the single to watch but truthfully, if you're into Beyonce, you're going to dig each track. You have to check for three of the hottest brown girls on the runway in "Yonce." Joan Smalls, Chanel Iman and Jourdan Dunn are stunning in the Ricky Saiz directed clip.
Beyonce tends to be underwhelming in the areas of power pop ballads and that sentiment sticks to this project. "Ghost" is creative and vocally beautiful but mostly boring. The amount of bare ass shown throughout the visual album is astounding for Beyonce's typical taste. Not that we're complaining. The superstar is comfortable in her own skin and having the time of her life. She confirms what grown women (pun intended) and men understand; that sex just gets better with the one you love, while proving she once again, remains on top of the world.