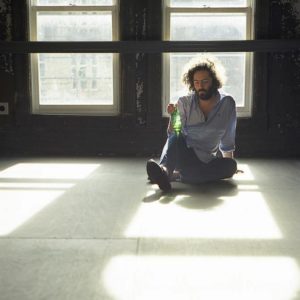 When he performs as Destroyer, Dan Bejar is often backed by a full backing band – strings, brass and other instruments used on his recordings, a tightly-wound cornicopia of sound. Hands free, Bejar had the freedom to sway around the stage like a lounge singer. But his upcoming show at the Larimer Lounge (Wednesday, November 20) has been billed as a "solo" acoustic performance, and since it's hard to imagine him doing the same thing but with tracking, one can expect his hands to be full this time around.
Bejar has been fairly low-key since releasing 2011's Kaputt to critical acclaim until recently, with the announcement of a new EP called Five Spanish Songs, a collection of tracks written by Spanish singer Antonio Luque. Kaputt, however, had been a highwater mark in a long and productive career spanning back to 1995 when the Vancouver native self-produced his first record, We'll Build Them A Golden Bridge.
His sound evolved from preening folk to fun freaky pop ballads that truly established Destroyer as a poetic singer, one who dabbles in fantasies and laments on reality. The title track of Kapputt is not just a great song – the music video, directed by Dawn Garcia, is just as memorable.
Lyrically, Bejar is a complex artist, questioning the commonwealth but using political references in an oblique manner, as heard on the track "Bay of Pigs," a song about confused love with lines like "On a night like this, why, she's pro-stars, pro-sky," and "love is a political beast with jaws for a mouth."
Destroyer fans might miss Bejar's strange touch on Five Spanish Songs, as the EP covers songs written in Spanish and penned by an altogether different songwriter. Pitchfork reached out to the singer to discuss his interest in Luqu's work, but his response was prefaced with a declaration that he had simply lost interest in English.
"It was 2013. The English language seemed spent, despicable, not easily singable," he wrote in his statement. "It felt over for English; good for business transactions, but that's about it."