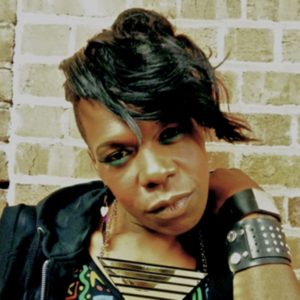 Don't let the headlines fool you, many have been talking about the "twerking" phenomenon that has resurfaced thanks to America's not so sweetheart, Miley Cyrus, but Big Freedia has been making asses shake long before Cyrus ever uttered a twerk. The "Queen of Bounce," will be making her way to Denver via The Bluebird Theater this Saturday night and watch out because the knob will be turned to the right and the bass will be thumping.
Big Freedia has sauntered all over stages across the country breathing life into the independent bounce and dance market. Hailing from New Orleans, where the bounce movement is alive and gyrating, Freedia is a fully free and vibrant artist. Her style is hardcore and ostentatious (her jewelry is enough to make you go back to the drawing board with your own wardrobe), and her tunes are even more flagrant. Performing with a gang of gals lovingly called "The Divas," Big Freedia unleashes a dazzling display of sexuality, artful tracks and mind exploding charisma.
Songs like, "Gin in My System," and "Nah Who Mad," a more recent track, Big Freedia has been keeping the parties going for years. Notably, she has signed on for a television show with Fuse that chronicles her life and happenings all around the world. Continuing to push artistic boundaries, Big Freedia is indeed a product of the hip-hop generation, and she defines it all on her terms. More bounce to the ounce. Purchase tickets here.