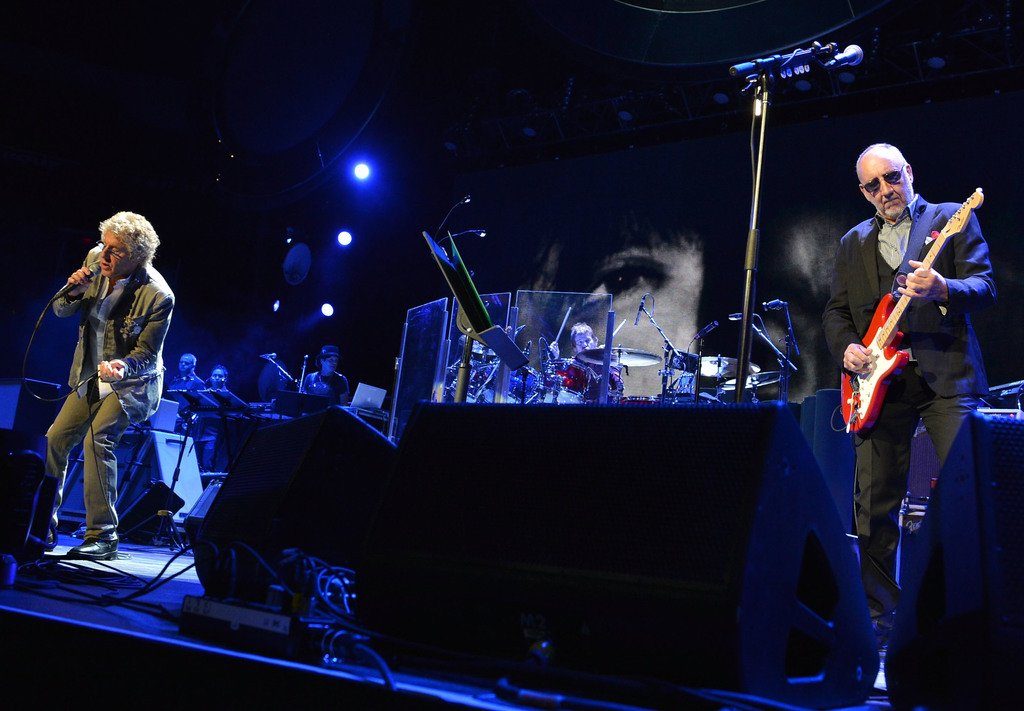 Keith Moon, Roger Daltrey, and Pete Townshend–all legends in their own right. I heard these names sparingly throughout my childhood, my dad would tell me he was giving me his best Keith Moon impression when he would bust out a dramatic drum solo on the steering wheel of his 87′ F150. I had no idea who that was but I liked the idea of rocking out like him. From an onlooker's perspective, it might have looked like my dad was seizing out at the wheel, but inside the cab of that truck he was drumming his best "Who Are You?" while I was doing my best to sing along. We were the poor man's Keith Moon and Roger Daltrey–an out of sync Who, luckily the radio in that old truck still worked well enough to drown out our rendition.
That Ford is long gone, but The Who remain as present and energetic as ever. And by present, I mean you can watch them tomorrow night as they will be playing a little venue known as the Pepsi Center. Who you ask? Well you've just answered your own question. Yes ladies and gentlemen, one of rock and roll's most iconic bands will be performing their entire 1973 double album QUADROPHENIA along with a selection of other WHO classics. Denver will be one of the marquee stops for the legendary rock band as a part of their AEG-promoted North American arena "Quadrophenia and More" tour.
The Who, who of course will be without Moon, will be comprised of founding members, Roger Daltrey and Pete Townshend. They will be joined by Zak Starkey (drums,) Pino Palladino (bass), Simon Townshend (guitar/backing vocals), John Corey (keyboards/backing vocals), Loren Gold (keyboards) and Frank Simes (musical director, keyboards/backing vocals).
These veteran rockers are set to perform on a sleek stripped-down stage with a sophisticated lighting rig and multiple screens that provide footage of world events from World War II to the present day, also concentrating on popular culture and the history of the band, including live footage from throughout their storied career. Don't miss your chance to experience rock and roll history.