Most skis are built to appeal to an average person and in a way that reduces production costs. We know you are not average, and your ski shouldn't be, either. – Folsom Custom Skis
Buying local. Forged in the Flatirons, Folsom Custom Skis combines local talent and local hardware to create the goods.  When you walk in most ski shops, you'll find a wall of different shapes, colors, and sizes of skis.  At Folsom Custom, you won't find skis lining the walls (maybe a shot ski or two if you are lucky) instead you'll be greeted by Mike McCabe, Ryan Prentice, and on occasion, Andy Patchin the teams graphic guru.  Ski talk begins and the smell of fresh poplar fills the air.
The team met at CU while on the freestyle ski team. Initially bonding over their inability to make a pair of skis last for more than 30 days, they parted ways after graduation only to come back to Boulder in order to build a durable high performance ski that could last them a season…no small feat.  With all the construction done in house, it takes an average of 16 hours to construct each pair of skis which doesn't include Mike's trips to the lumberyard to pick out the best poplar for core construction.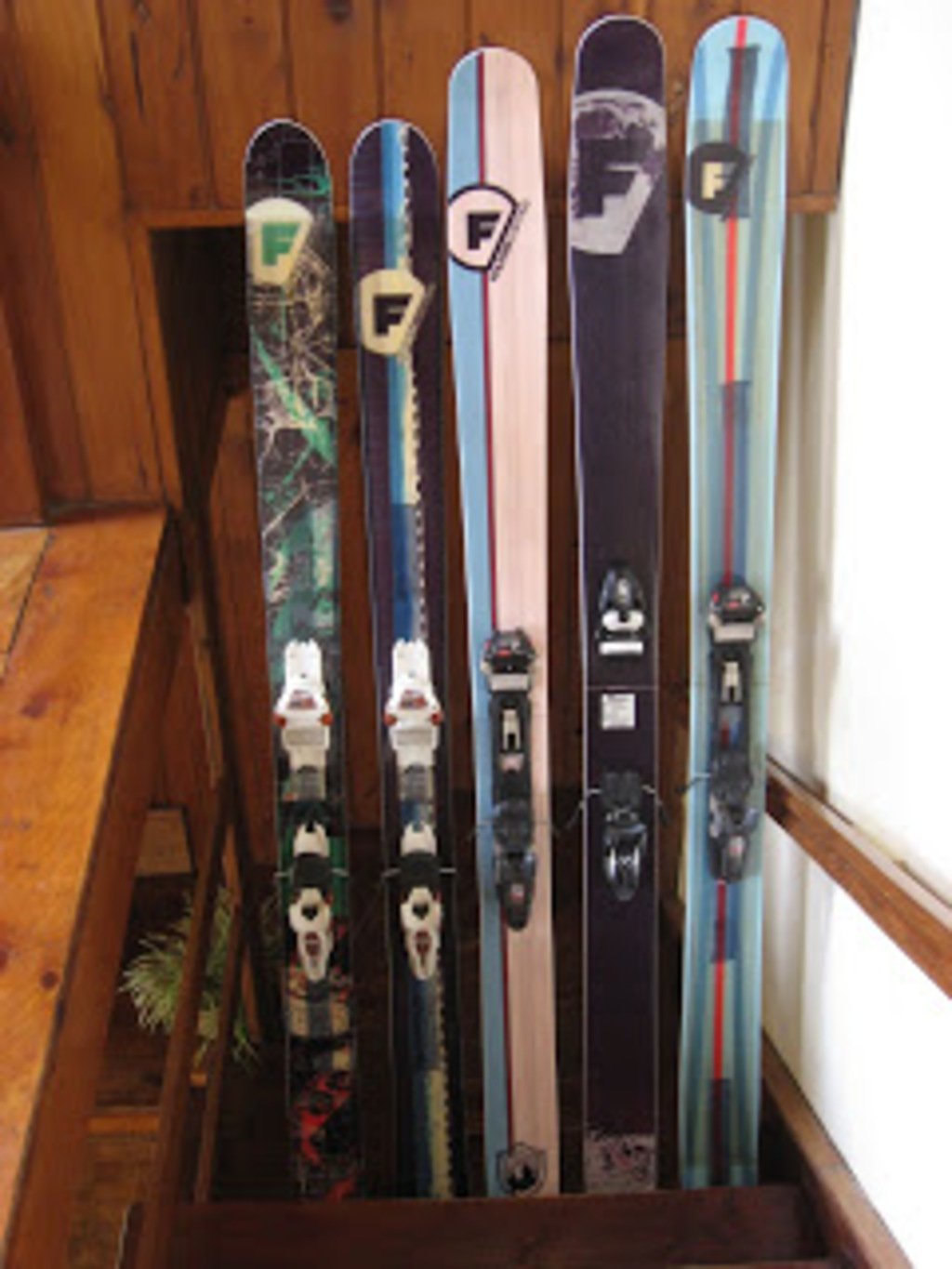 It all starts with a conversation about you, your skiing background, different equipment you use, and what you want out of a ski.  Unlike regular ski shops, no one is trying to push you into the most expensive ski for commission   The guys take the time to find the proper dimensions and length for each person then recommend one or two of their 30 different shapes depending on your desired flex and camber.  Then the fun part comes.  They will put any graphic you want on your skis.  Could be a picture of your pugs or some cool design you whipped up during that weekly status report meeting at the office.  As soon as the design is finalized, the fellas get to work in the shop attached to their office.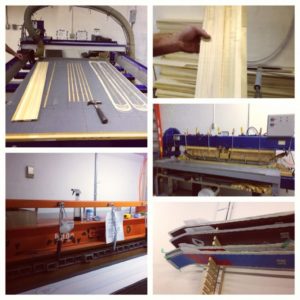 The average set up runs between $1,200 to $1,300 which is extremely completive with other high performance brands such as Volkl, K2, Atomic, and Head. Depending on the season, skis normally take three to six weeks to produce. The shop produces roughly 250 sets of skis per year. Jordan, Mike, Ryan, and Andy aren't reinventing the wheel just doing it their way.
Buy local. Enjoy a ski for your backyard made in your backyard.